Job Description
This vacancy has now expired. Please see similar roles below...
Job Description
The Director, Collections is responsible for leading and inspiring the Collections team at Achieve Personal Loans. Achieve originates and services a large portfolio of personal loans, enabling our members to successfully accomplish their financial goals. The Director, Collections is responsible for the ongoing achievement of production and performance objectives, ensuring that the team is highly trained and motivated to provide a premium member experience, and will be counted on to drive forward thinking strategies and processes that allow for the effective management of Achieve Personal Loan accounts.  The Director, Collections will be responsible for strategic planning and tactical execution related to resource deployment, hiring, performance management, and external vendor management. This role will also work in tandem with other company leaders to drive overall process improvement within the Achieve Personal Lending Operations team. The Director, Collections will be relied upon to be strategic and forward thinking, to identify and bring into production best practices, and to ensure that our operation is running to its full potential.
Join Achieve, change the future 
At Achieve, we're changing millions of lives.
From the single parent trying to catch up on bills to the entrepreneur needing a loan for the next phase of growth, you'll get to be a part of their journey to a better financial future. We're proud to have over 3,000 employees in mostly hybrid and 100% remote roles across the United States with hubs in Arizona, California, and Texas. We are strategically growing our teams with more remote, work-from-home opportunities every day to better serve our members. A career at Achieve is more than a job—it's a place where you can make a true impact, have a sense of belonging, establish a fulfilling career, and put your well-being first.
Qualifications
What you'll do:
"Know Your Business". Ensure the daily efficient management of the Collections staff and Supervisory team so as to drive the best possible performance and productivity.  Be aware of performance to objectives, be nimble in the management of the organization, be aware of obstacles and offer both options and solutions, and act with urgency when it comes to the successful achievement of our goals. 
Hire, train, and retain a team of highly successful and engaged Collections staff and Supervisory team (7-8 Supervisors). 
Performance Management: Ensure that each team member is provided the tools to be successful, the direction necessary to deliver consistently, and the environment in which to succeed – both personally and professionally. Ensure that leaders are providing consistent coaching and development to their direct reports.
Lead and/or perform required administrative duties to ensure the successful day-to-day management of the team. Performance reviews, scorecards, schedules, development plans, adherence schedules must all be managed effectively and efficiently.
Partner with Enterprise Risk Management, Ops Risk Management, and Compliance to ensure all policies and procedures are current and part of the new hire and on-going training curriculum. Work closely with the same teams on audit findings, act to completion on action plans, and ensure the fullest level of compliance at all times.
Partner with leadership and the Product team to identify process and tool enhancements that will allow for the advancement of the team. Stay updated on industry trends, seek out information on best practices, and offer an on-going dialogue on ways in which to improve practices at all times.
Provide leadership, guidance, and goals for a team of external vendor partners. Work in concert with vendor partners to ensure that they, like the internal staff, are provided with all the tools necessary to be successful while holding them accountable for performance metrics. Ensure that all external vendor partners represent our Achieve brand to our members.
What you'll bring:
Minimum of 12 years of experience working in call center environments with a minimum of 10 years of experience leading collections operations
Strong understanding of compliance and regulatory requirements governing lending operations (and collections, specifically)
Demonstrated ability to drive process improvements that result in efficiency and effectiveness gains
Strong analytical skills, critical thinking and ability to interpret financial data
Proven ability to identify and execute process improvements
Experience managing vendors and cross-functional teams
Effective written, verbal, and presentation skills
Strong leadership skills
Strong data analysis skills and ability to understand trends in delinquency
Knowledge around a multiple channel collections strategy
Bachelor's degree or equivalent experience
Additional Information
Achieve well-being with:
Hybrid work opportunities
401 (k) with employer match
Medical, dental, and vision with HSA and FSA
Flexible time off and accrued sick time off
Access to wellness support through Employee Assistance Program, Talkspace, and fitness discounts
Up to $5,250 paid back to you on eligible education expenses
Pet care discounts for your furry family members
Financial support in times of hardship with our Achieve Care Fund
A safe place to connect with other employees through our six employee resource groups
Attention Agencies & Search Firms: We do not accept unsolicited candidate resumes or profiles. Please do not reach out to anyone within Achieve to market your services or candidates. All inquiries should be directed to Talent Acquisition only. We reserve the right to hire any candidates sent unsolicited and will not pay any fees without a contract signed by Achieve's Talent Acquisition leader.
Company Description
Achieve is a leading digital personal finance company. We help everyday people move from struggling to thriving by providing innovative, personalized financial solutions. By leveraging proprietary data and analytics, our solutions are tailored for each step of our member's financial journey to include personal loans, home equity loans, debt consolidation, financial tools and education. Every day, we get to help our members move their finances forward with care, compassion, and empathetic touch. We put people first and treat them like humans, not account numbers.
Video
https://youtu.be/PQPy1BCnTZg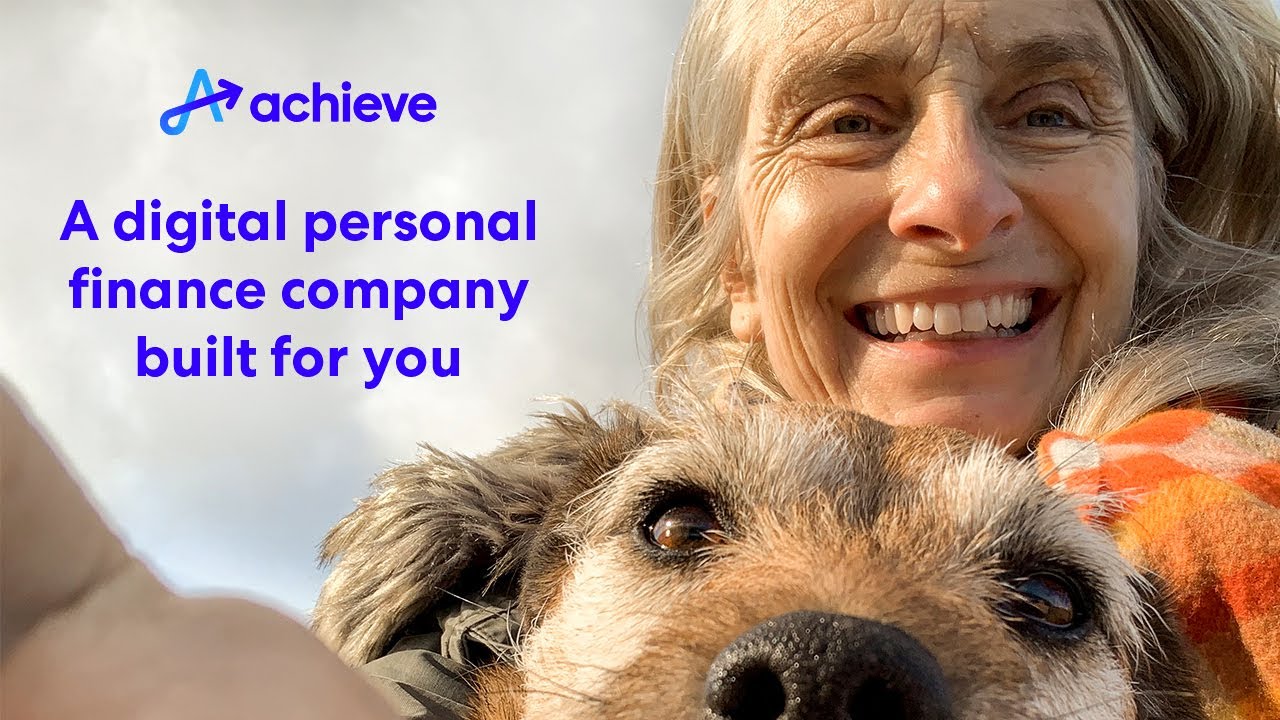 Great news! We will let you know when a new job like this has been added!
We are sorry but your search has returned no results.
Please try some of the links below to find what you are looking for:


View all