Job Description
This vacancy has now expired. Please see similar roles below...
Job Description
As a Mortgage Advisor, you'll impact the lives of everyday people and help them go from surviving to thriving with innovative digital personal finance solutions. In this role, you'll learn about mortgage-specific systems and then prep to get your NMLS licenses reactivated. Once completed, you'll receive leads and use your consultative sales skills, along with your newly-learned mortgage knowledge, to provide residential HELOCs. Over time, you'll learn about future products and offer those as well.
Join Achieve, change the future
At Achieve, we're changing millions of lives. From the single parent trying to catch up on bills to the entrepreneur needing a loan for the next phase of growth, you'll get to be a part of their journey to a better financial future. We're proud to have over 2,700 employees in mostly hybrid and work-from-home roles across the United States with hubs in Arizona, California, and Texas. We are strategically growing our teams with more work-from-home opportunities every day to better serve our members. A career at Achieve is more than a job—it's a place where you can make a true impact, have a sense of belonging, establish a fulfilling career, and put your well-being first.
What you'll do: 
Evaluate and analyze applicants' financial status, credit, and property details to determine mortgage eligibility
Advise and educate clients on the Lendage mortgage products and the application process
Assist clients in completing mortgage applications, including the collection of the requisite information needed to obtain a mortgage approval
Operate skillfully within the mortgage sales environment including the Loan Origination System, CRM, credit vendor system, and other required software and systems across the entire end-to-end mortgage process
Communicate constantly with prospects, loan applicants, and 3rd party vendors, with continual follow-up throughout the mortgage process
You will be expected to qualify for several state mortgage licenses within the first 45 days and to be knowledgeable in traditional mortgage products (conventional, government, or Non-QM)
 
What you'll bring:
Active NMLS (or able to be reactivated)
Eligible to complete state and federal MLO licensing requirements, including but not limited to required pre-license education, state and federal testing, and federal background checks to obtain an appropriate license to conduct business in all states deemed necessary by the company
Ability to work both independently and as a team player
Ability to work in a continually changing, entrepreneurial team environment
Passion, great communication skills, self-motivation, positive attitude and competitive spirit
Embodies the four Achieve core values: Care, Collaboration, Get Better, and Act with Integrity
Attention Agencies & Search Firms: We do not accept unsolicited candidate resumes or profiles. Please do not reach out to anyone within Achieve to market your services or candidates. All inquiries should be directed to Talent Acquisition only. We reserve the right to hire any candidates sent unsolicited and will not pay any fees without a contract signed by Achieve's Talent Acquisition leader.
Additional Information
Achieve well-being with:
Hybrid and work-from-home opportunities
401 (k) with employer match
Medical, dental, and vision with HSA and FSA
Competitive vacation and sick time off, as well as dedicated volunteer days
Access to wellness support through Employee Assistance Program, Virgin Pulse, TalkSpace, and fitness discounts
Up to $5,250 paid back to you on eligible education expenses
Pet care discounts for your furry family members
Financial support in times of hardship with our Achieve Care Fund
A safe place to connect with other employees through our six employee resource groups
Company Description
Meet Achieve
Achieve is a leading digital personal finance company. We help everyday people move from struggling to thriving by providing innovative, personalized financial solutions. By leveraging proprietary data and analytics, our solutions are tailored for each step of our member's financial journey to include personal loans, home equity loans, debt consolidation, financial tools and education. Every day, we get to help our members move their finances forward with care, compassion, and an empathetic touch. We put people first and treat them like humans, not account numbers.
 
Video
https://youtu.be/PQPy1BCnTZg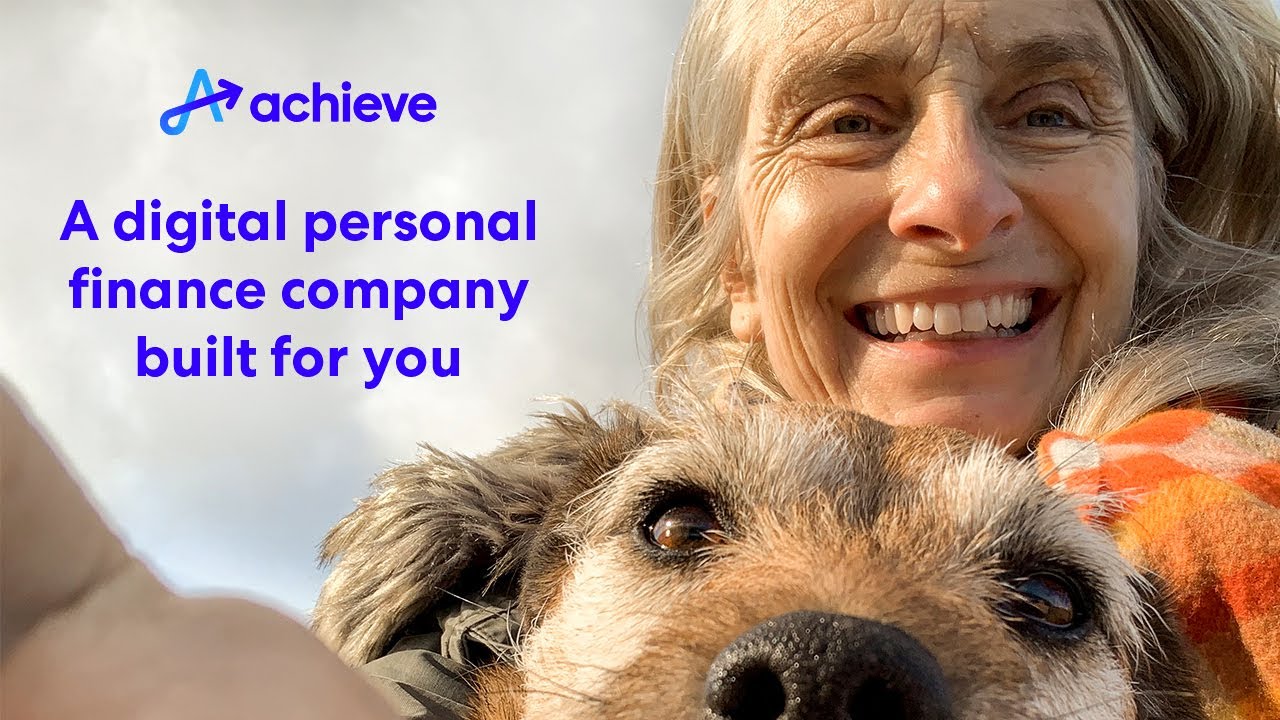 Great news! We will let you know when a new job like this has been added!