The Importance of Mental Well-being at Achieve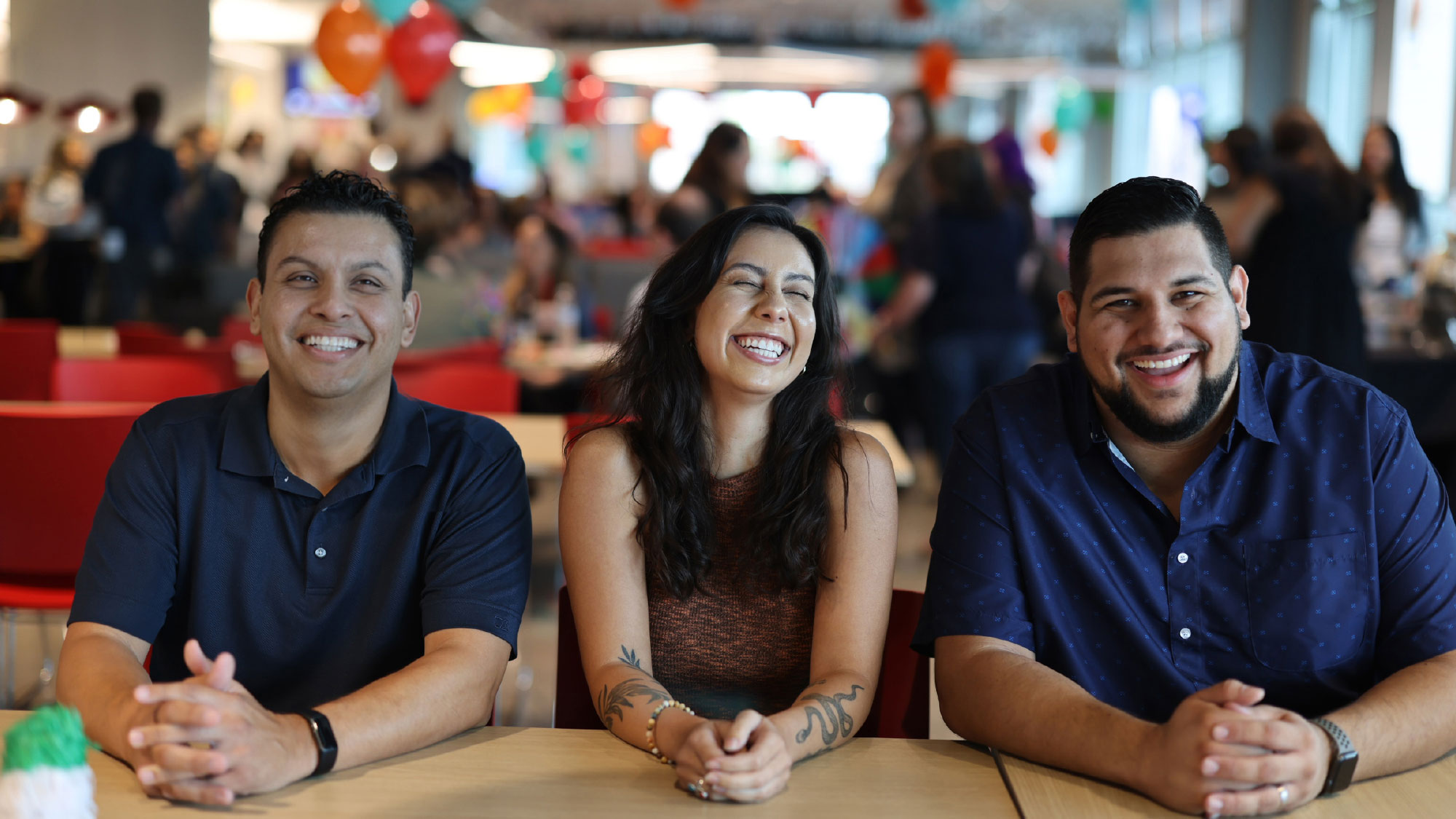 Changing the financial future
Whether you're at home or in the office, it's easy for life to become overwhelming in today's fast-paced world. As an award-winning employer with over 2,800 people across Arizona, California, Texas and other locations across the US, our team members' mental health and total well-being are top priorities. From encouraging unplugged breaks to providing mental health resources and an environment focused on care, we do not take the opportunity to advocate for mental health lightly.

Mental health, along with physical health, is an essential component to thriving in life and your career. Proper mental health allows you to cope with everyday stressors in a healthy way, work productively and with passion, effectively collaborate with others, and so much more.
The National Alliance of Mental Health (NAMI) recently reported
that 1 in 5 U.S. adults experience some form of mental illness each year. And unfortunately, it's not something that goes away just because you're at work. We understand that prioritizing mental health in the workplace allows our team members to reach their full potential and encourage employees to care for themselves when needed.
In an effort to make every team member feel heard, seen, and understood, we offer a mix of benefits that cater to everyone—no matter their needs.
Your well-being is cared for with the following:
Remote & hybrid work:

Depending on the role, our team members enjoy flexible work environments to support them wherever they are.
Employee Resource Groups (ERGs):
A sense of belonging is vital to overall well-being. Our six ERGs foster a community of growth, support, and collaboration.
Employee Assistance Programs (EAPs):
Achieve team members and their families are cared for in times of need with access to our EAP program.
TalkSpace:
Mental health is supported on the go with virtual access to licensed therapists through the TalkSpace app.
Achieve Care Fund:
When times get tough, our team members lend a hand to support each other financially by donating to the Achieve Care Fund. Donations from team members' paychecks go directly to the fund where it's double-matched by Achieve to use when needed. Every dollar counts to make a difference in someone's life!
Creating an environment where team members feel comfortable using mental health resources ensures we can provide what our employees need to succeed and feel their best. This involves promoting a culture of respect, inclusivity, and CARE. However, today's remote and work-from-home environment can pose many challenges, as people may feel isolated from coworkers. To bring everyone together, we embrace technology and connect with each other on the things that matter to us outside of work. Do you have a furry coworker who likes to make Zoom appearances? We have a Slack channel for that! There are many ways to feel cared for at Achieve, from book clubs, sports chats, and Slack channels for unique hobbies.
And while Achieve is where you might work, we also like to have fun outside of 9–5 pm. Many of our Employee Resource Groups host and participate in community events that unite people to support a common cause. From fun runs and charity walks to lending a hand at a local charity organization, there's always an opportunity to connect with what's meaningful to you.
"Taking care of ourselves is wildly encouraged here and says so much about a company. The benefits we are offered between flexible time off, health insurance, and mental health support are essential for me to have the work-life balance I need."
– Patricia Pruett, Member Services Coach
Find a career that cares for the whole person while changing millions of lives through digital personal finance.