Compliance & Risk Specialist II
Job Description
Job Description
The Opportunity:
The Compliance & Risk Specialist II (Specialist) completes Testing reviews across the Enterprise with a focus on compliance and operational risk. This person will conduct various risk based reviews using test scripts informed by regulatory requirements and internal business practices. In this role, the Specialist will conduct interviews with the various business lines and review business documents to understand processes, conduct transactional testing to identify risks to the organization and communicate findings to business stakeholders and senior leadership. This role requires excellent written and verbal communication, an eye for detail, and critical thinking and analytical skills.
Qualifications
How You'll Contribute:
Collaborate with compliance subject matter experts to develop test scopes based on business risk
Identify business intelligence reporting needs and collaborate with team members to ensure data accuracy
Conduct process, transactional and control testing to identify gaps or potential non-compliance to state or federal regulations as well as policy standards
Coordinate meetings and discuss as applicable information requests, process walkthroughs, and/or clarification topics
Collaborate with different business units to ensure results are accurate and all processes are understood prior to communicating results
Prepare and present findings and conclusions to executive leadership teams
Complete annual and targeted Testing reviews
Complete validation Testing reviews confirming that previously identified risks have been corrected
As needed, assist other Specialists with completion of Testing reviews
Other duties and special projects as assigned
What You'll Bring:
3-5 years financial services compliance, risk management or audit experience completing and documenting reviews with a compliance and/or regulatory focus
1-3 years of experience working within a Compliance Management System, Operational Risk Management Program, or similar roles
Good interpersonal and communication skills
Able to communicate effectively, collaborate with others, solve problems creatively and demonstrate high integrity
Proven ability to analyze data sets, identify themes and trends and determine root cause analysis
Ability to work independently or as part of a cross function group
Ability to manage multiple projects and adjust as needed to meet/exceed deadlines
Detail oriented, with the ability to connect and articulate how details relate to the big picture and potential risk
Ability to deliver work products in line with established timelines with ability to coordinate across departments and functions, when required
Ability to address challenging issues while remaining objective and independent
Self-starter, willing to take action without being asked
Willingness and ability to learn new laws, rules, and regulations, how they apply to products and services supported and ability to identify potential gaps or deficiencies related to the regulatory requirements 
Ability to thrive in a fast-paced, matrixed work environment
Intermediate to advanced skills using Microsoft Office and Google Office products
Prior experience within the financial services industry; preferably with an understanding of personal and home equity loans and/or debt relief services, are preferred
Additional Information
Achieve well-being with:
Hybrid and work from home opportunities
401 (k) with employer match
Medical, dental, and vision with HSA and FSA
Competitive vacation and sick time off, as well as dedicated volunteer days
Access to wellness support through Employee Assistance Program, Virgin Pulse, Talkspace, and fitness discounts
Up to $5,250 paid back to you on eligible education expenses
Pet care discount for your furry family members
Financial support in times of hardship with our Achieve Care Fund
A safe place to connect with other employees through our six employee resource groups
We are proudly offering hybrid options in the Phoenix, AZ metro market.
Salary Range: $53,445 - $80,167 annually + benefits. This information represents the expected salary range for this role. Should we decide to make an offer for employment, we'll consider your location, experience, and other job-related factors.
Attention Agencies & Search Firms: We do not accept unsolicited candidate resumes or profiles. Please do not reach out to anyone within Achieve to market your services or candidates. All inquiries should be directed to Talent Acquisition only. We reserve the right to hire any candidates sent unsolicited and will not pay any fees without a contract signed by Achieve's Talent Acquisition leader.
#LI-Hybrid
Company Description
Achieve is a leading digital personal finance company. We help everyday people move from struggling to thriving by providing innovative, personalized financial solutions. By leveraging proprietary data and analytics, our solutions are tailored for each step of our member's financial journey to include personal loans, home equity loans, debt consolidation, financial tools and education. Every day, we get to help our members move their finances forward with care, compassion, and an empathetic touch. We put people first and treat them like humans, not account numbers.

 
Video
https://youtu.be/PQPy1BCnTZg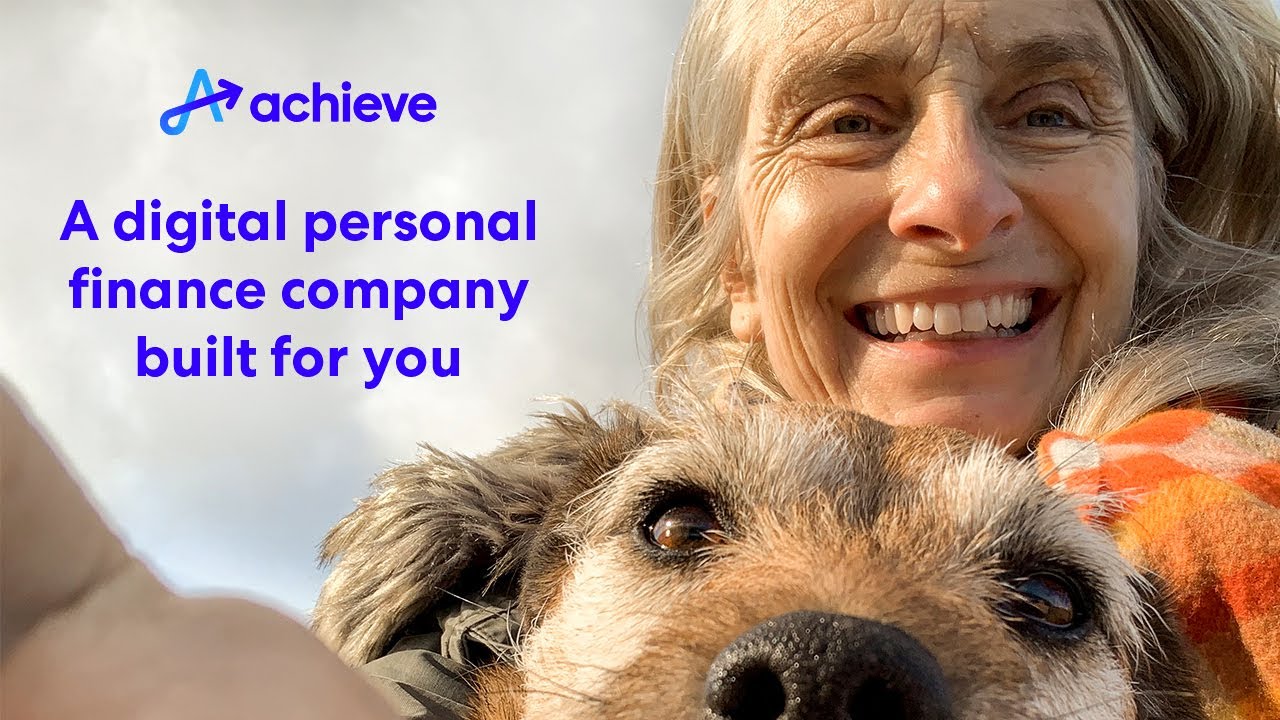 Great news! We will let you know when a new job like this has been added!