Copywriter - Maternity Leave Coverage
Job Description
Job Description
As a Contract Copywriter, Employer Branding & Communications, you'll impact the lives of everyday people and help them go from surviving to thriving with innovative digital personal finance solutions. To be successful in this role, you must be someone who understands the value of a brand and who is passionate about telling compelling stories that embody and express a brand- especially from the inside out. You are a natural champion for the target audiences you serve. You have a strong understanding of branding and storytelling and are able to work collaboratively with other writers and copywriters, and just as importantly, with cross-functional partners and internal clients.
The Role: This is a 3-month contract role covering a FMLA leave expecting to begin Jan, 2024 through April, 2024. 
Join Achieve, change the future
At Achieve, we're changing millions of lives.
From the single parent trying to catch up on bills to the entrepreneur needing a loan for the next phase of growth, you'll get to be a part of their journey to a better financial future. We're proud to have over 3,000 employees in mostly hybrid and 100% remote roles across the United States with hubs in Arizona, California, and Texas. We are strategically growing our teams with more remote, work-from-home opportunities every day to better serve our members. A career at Achieve is more than a job—it's a place where you can make a true impact, have a sense of belonging, establish a fulfilling career, and put your well-being first.
Qualifications
What you'll do:  
Evolve and help lead our recruiter and corporate brand storytelling and voice, delivering compelling copy and content across multiple mediums and channels.
Create original brand-level copy to support corporate and recruiting campaigns- including websites, landing pages, blog and article content, social media, video scripts, interactive experiences, and brand advertising both online and offline.
Build relationships and work collaboratively with a cross-functional team of visual and UX designers, social media managers and writers to ensure our brand is expressed consistently in our marketing messaging and experiences that help communicate our culture and company values.
Ensure copy and messaging consistency across the entire corporate and people-brand experience.
Create a foundation for best-in-class brand creative as our brand organization continues to grow.
Partner with the Compliance team to ensure all content is compliant. Maintain accurate, Compliance-approved marketing claims to leverage consistently in brand copy and messaging.
What you'll bring: 
5+ years relevant experience developing brand-level copy and messaging at an agency or within an internal creative team. 
Bachelor's degree in Communications, Journalism, Public Relations, Creative Writing, English or a related field and/or equivalent experience
Relevant creative development experience in consumer financial services preferred – in banking, lending, debt solutions, or fintech.
Outstanding writing skills. You are an exceptional storyteller with a portfolio of examples demonstrating how you have embodied and brands through content and copy.
Strong communication and collaboration skills. Able to build relationships and partner with cross-functional team members.
You thrive on being an advocate for a great company. You are passionate about doing the right thing by our customers, our employees, and our community
Forward-thinking and optimistic, with experience within established or evolving brand platforms and expressions.
Energetic, assertive, results-oriented, self-starter with the desire and ability to go above and beyond. Seeks opportunities to contribute to the team's broader success.
Additional Information
Achieve well-being with:
Hybrid and remote work opportunities
401 (k) with employer match
Medical, dental, and vision with HSA and FSA
Competitive vacation and sick time off, as well as dedicated volunteer days
Access to wellness support through Employee Assistance Program, Talkspace, and fitness discounts
Up to $5,250 paid back to you on eligible education expenses
Pet care discounts for your furry family members
Financial support in times of hardship with our Achieve Care Fund
A safe place to connect with other employees through our six employee resource groups
Salary Range: $30.00 per hour + benefits. This information represents the expected hourly range for this role. Should we decide to make an offer for employment, we'll consider your location, experience, and other job-related factors.
Attention Agencies & Search Firms: We do not accept unsolicited candidate resumes or profiles. Please do not reach out to anyone within Achieve to market your services or candidates. All inquiries should be directed to Talent Acquisition only. We reserve the right to hire any candidates sent unsolicited and will not pay any fees without a contract signed by Achieve's Talent Acquisition leader.
Company Description
Achieve is a leading digital personal finance company. We help everyday people move from struggling to thriving by providing innovative, personalized financial solutions. By leveraging proprietary data and analytics, our solutions are tailored for each step of our member's financial journey to include personal loans, home equity loans, debt consolidation, financial tools and education. Every day, we get to help our members move their finances forward with care, compassion, and empathetic touch. We put people first and treat them like humans, not account numbers.
Video
https://youtu.be/PQPy1BCnTZg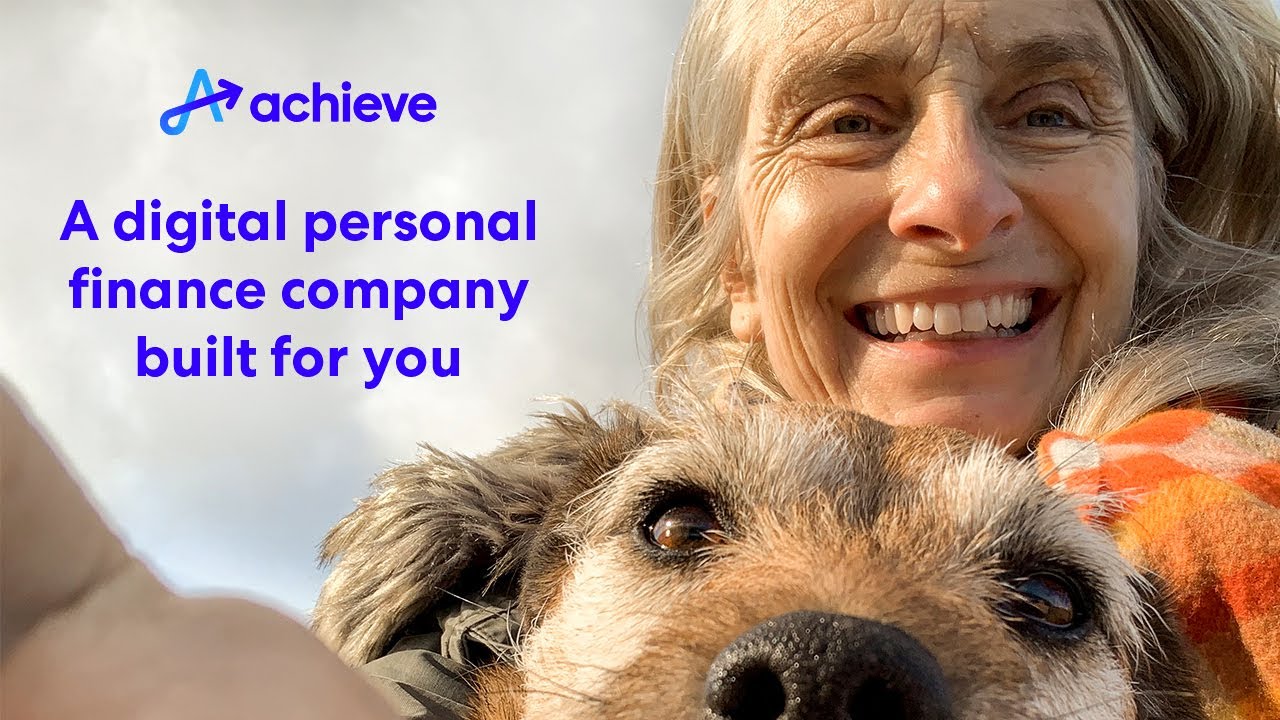 Great news! We will let you know when a new job like this has been added!
Multiple locations display HTML
Tempe, AZ
San Francisco, CA