Customer Service Supervisor
Job Description
This vacancy has now expired. Please see similar roles below...
Job Description
As a Customer Service Supervisor for the Achieve Resolution Welcome Call team, you'll impact the lives of everyday people and help them go from surviving to thriving with innovative digital personal finance solutions. You will lead a group of agents committed to setting up new Members for success as they begin their program with Achieve.
This Supervisor will work closely with a strong leadership team comprised of Managers, other Supervisors, our Director and our VP of New Client Enrollment.
What you'll do:  
Supervise a team of 15-20 representatives in a customer service call center environment
Conduct one-on-one coaching to identify strengths and areas of opportunity for support & development
Resolve escalated issues involving both internal and external clients
Identify opportunities to improve procedures and effectively communicate changes
Problem-solve for internal and external issues
Manage special projects directly related to enhancing the performance of the team
Qualifications
What you'll bring:  
Internal Achieve employees must have Supervisor, Coach, or previous leadership experience to be considered
2 years of leadership experience with a minimum of 1 year experience of that experience in a call center
This role requires weekends and schedule flexibility within call center hours (5am-9pm AZ MST)
Proficient with MS Word and Excel
Excellent written and verbal communication skills
Bachelor's degree (preferred, but not required)
in call center hours (5am-9pm AZ MST)
Proficient with MS Word and Excel
Excellent written and verbal communication skills
Additional Information
Achieve well-being with:
Hybrid and work-from-home opportunities
401 (k) with employer match
Medical, dental, and vision with HSA and FSA
Competitive vacation and sick time off, as well as dedicated volunteer days
Access to wellness support through Employee Assistance Program, Virgin Pulse, Ginger Health Coaching, and fitness discounts
Up to $5,250 paid back to you on eligible education expenses
Pet insurance for your furry family members
Financial support in times of hardship with our Achieve Care Fund
A safe place to connect with other employees through our six employee resource groups
Company Description
Meet Achieve
Achieve is a leading digital personal finance company. We help everyday people move from struggling to thriving by providing innovative, personalized financial solutions. By leveraging proprietary data and analytics, our solutions are tailored for each step of our member's financial journey to include personal loans, home equity loans, debt consolidation, financial tools and education. Every day, we get to help our members move their finances forward with care, compassion, and an empathetic touch. We put people first and treat them like humans, not account numbers.
Video
https://youtu.be/PQPy1BCnTZg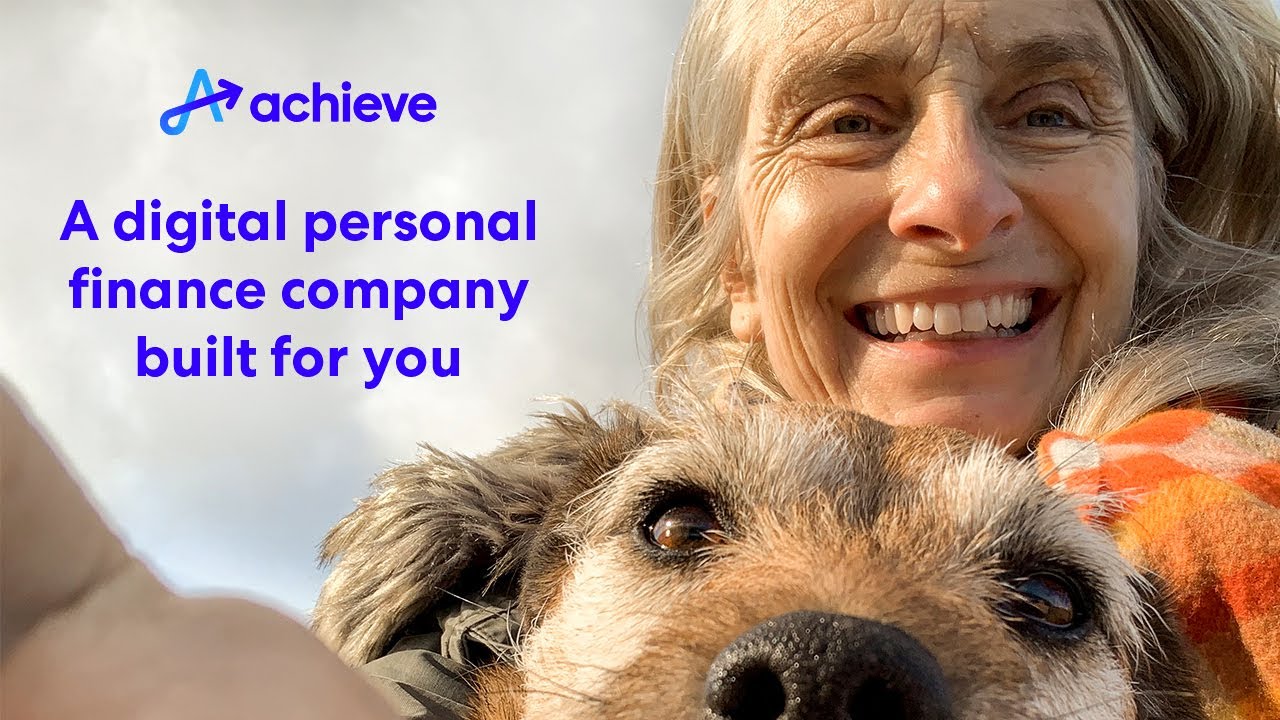 Great news! We will let you know when a new job like this has been added!