Job Description
Job Description
As the Manager, Compensation, you'll impact the lives of everyday people and help them go from surviving to thriving with innovative digital personal finance solutions. In this position you will report to our Director, Compensation and be seen as a subject matter expert on all things compensation. 
You will be an integral part of the Total Rewards team responsible for managing and driving our compensation team and programs, supporting compensation processes, consulting with HR and client groups across the organization to create talent attraction and retention solutions.
The perfect candidate will bring their compensation mindset and play a key leadership role in an organization that is ready to disrupt the norm.  If you are creative and passionate and want to work with like-minded people then you will LOVE Achieve.
Join Achieve, change the future
At Achieve, we're changing millions of lives.
From the single parent trying to catch up on bills to the entrepreneur needing a loan for the next phase of growth, you'll get to be a part of their journey to a better financial future. We're proud to have over 3,000 employees in mostly hybrid and 100% remote roles across the United States with hubs in Arizona, California, and Texas. We are strategically growing our teams with more remote, work-from-home opportunities every day to better serve our members. A career at Achieve is more than a job—it's a place where you can make a true impact, have a sense of belonging, establish a fulfilling career, and put your well-being first.
Qualifications
What you'll do:
Lead team of compensation professionals by driving programs, timelines, and career development.  Develop team engagement plans and annual performance goals and objectives with collaboration from senior leadership and direct reports.
Manage administration and reporting of the company's compensation programs and practices to ensure accurate, timely, and appropriate application of our programs.  This includes broad-based, bonus, and where applicable equity.
Manage the annual compensation planning process.  Fully own the system configuration/testing, communication plan, training design, and all other aspects of the process.  This also includes collaboration with the HR organization to create an aligned experience for employees and leaders throughout the performance management and compensation planning process.
Create and maintain all compensation standard operating procedures.  Collaborate with other compensation partners to develop and maintain SOP's for all aspects of compensation.
Track and manage compensation compliance in regards to pay transparency laws, minimum wage, and any other compensation legislation that may affect our workforce.  This includes notifications of pending changes and implementation plans of any changes to ensure compliance.  
Support creation of Compensation Committee materials and presentations when needed.
Manage all variable incentive compensation programs for the compensation team.  This includes collaborating with business leaders to document and design meaningful plans that drive performance.
Actively support HR team members and cross-functional partners and look for opportunities to improve processes, policies, and service levels.
Liaise with Financial Planning & Analysis to ensure alignment with the business's operational functions.
What you'll bring:
6+ years of professional experience in compensation 
2+ years of people leadership experience preferred
Administration of equity programs experience preferred
Experience administering or managing compensation programs
Experience with Radford Compensation Database
Experience developing, administering, and implementing compensation programs and processes 
Project management experience a plus
Bachelor's degree from an accredited college or university
Additional Information
Achieve well-being with:
Hybrid and remote work opportunities
401 (k) with employer match
Medical, dental, and vision with HSA and FSA
Competitive vacation and sick time off, as well as dedicated volunteer days
Access to wellness support through Employee Assistance Program, Talkspace, and fitness discounts
Up to $5,250 paid back to you on eligible education expenses
Pet care discounts for your furry family members
Financial support in times of hardship with our Achieve Care Fund
A safe place to connect with other employees through our six employee resource groups
Salary Range: $110,000.00 to $140,000.00 annually + bonus + benefits. This information represents the expected salary range for this role. Should we decide to make an offer for employment, we'll consider your location, experience, and other job-related factors.
Attention Agencies & Search Firms: We do not accept unsolicited candidate resumes or profiles. Please do not reach out to anyone within Achieve to market your services or candidates. All inquiries should be directed to Talent Acquisition only. We reserve the right to hire any candidates sent unsolicited and will not pay any fees without a contract signed by Achieve's Talent Acquisition leader.
Company Description
Achieve is a leading digital personal finance company. We help everyday people move from struggling to thriving by providing innovative, personalized financial solutions. By leveraging proprietary data and analytics, our solutions are tailored for each step of our member's financial journey to include personal loans, home equity loans, debt consolidation, financial tools and education. Every day, we get to help our members move their finances forward with care, compassion, and empathetic touch. We put people first and treat them like humans, not account numbers.
Video
https://youtu.be/PQPy1BCnTZg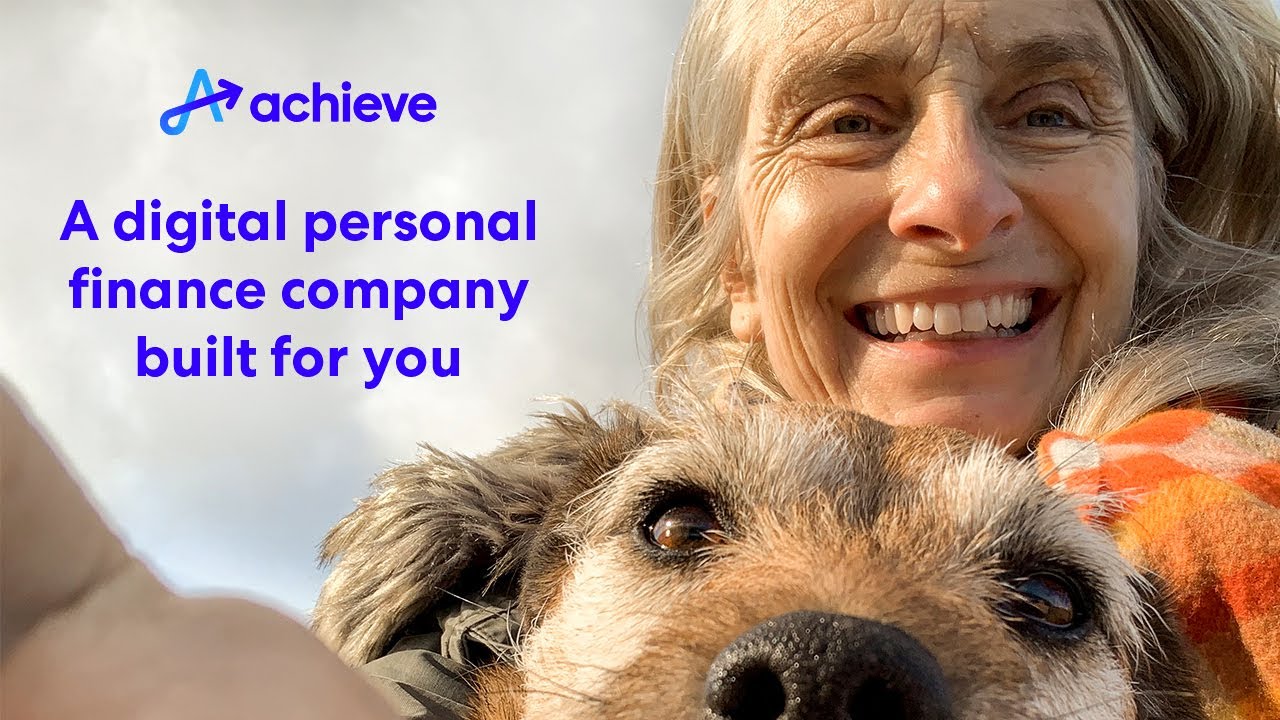 Great news! We will let you know when a new job like this has been added!
Multiple locations display HTML
Tempe, AZ
Salt Lake City, UT
San Antonio, TX
Dallas, TX
We are sorry but your search has returned no results.
Please try some of the links below to find what you are looking for:


View all