Manager, Mortgage Operations
Job Description
Job Description
As a Manager, Mortgage Operations, you'll impact the lives of everyday people and help them go from surviving to thriving with innovative digital personal finance solutions.
Join Achieve, change the future
At Achieve, we're changing millions of lives. From the single parent trying to catch up on bills to the entrepreneur needing a loan for the next phase of growth, you'll get to be a part of their journey to a better financial future. We're proud to have over 2,700 employees in mostly hybrid and 100% remote roles across the United States with hubs in Arizona, California, and Texas. We are strategically growing our teams with more remote, work-from-home opportunities every day to better serve our members. A career at Achieve is more than a job—it's a place where you can make a true impact, have a sense of belonging, establish a fulfilling career, and put your well-being first.
Primary Objectives:
Manage day-to-day operations of assigned staff.
Maximize quality processing, underwriting, and closing of residential mortgages
Motivate staff to meet or exceed loan production and member service goals in support of organization objectives and member needs.
Report directly to the Director of Operations.
Direct Supervisory responsibilities for the Mortgage Processing Supervisor, Mortgage Underwriting Supervisor, and Loan Closing Supervisor.
Direct overall supervisory responsibility for the Mortgage Operations staff.
What you'll do: 
Interview, train, evaluate, discipline, coach, and motivate staff.
Ensure staff are trained on policies, procedures and guidelines, and underwriters.
Work with management in setting & monitoring effective performance goals. Ensures quality member service, loan production standards and loan quality standards are maintained at all times.
Manage all operations pipeline, ensuring accurate and timely follow up.
Resolve member service and loan issues.
Review loans that are escalated by sales or operations staff.
Maintain current working knowledge of all loan products, procedures, systems, regulations, etc. to insure compliance with regulatory agency requirements. Stays current in industry trends and best practices. Makes recommendations to department processes and procedures as needed.
Direct the development and implementation of training courses and oversees curriculum so it remains current and meets the ongoing needs of the operations staff.
Demonstrated knowledge of agency (FNMA & FHLMC) guidelines, policies, and procedures.
Qualifications
What you'll bring:
Strong verbal and written communication skills.
Minimum 5 years of experience in a mortgage-banking capacity to include underrating, closing and/or post-closing leadership of staff to include loan-underwriting experience.
Minimum 2 years in a supervisory/management position.
Thorough knowledge of First, Conventional/FHA/VA and Second loan originations as well as all technical aspects of residential lending
Ability to work independently and motivate staff to achieve goals.
Ability to complete assigned tasks within strict timeframes and work in a fast-paced environment.
Ability to successfully tailor communications according to the audience.
Effective, professional verbal and written communication skills. Including the ability to prepare and effectively facilitate presentations.
Ability to interact with diverse groups of people including business community members, potential borrowers and referral agents in a professional and diplomatic manner.
Lead the first bullet with the most top-level requirement. Must-haves go first! Examples below.
5+ years of experience in customer service.
High school diploma or equivalent, Bachelor degree preferred.
Active FHA DE & VA LAPP designation is a plus.
Additional Information
Achieve well-being with:
Hybrid and remote work opportunities
401 (k) with employer match
Medical, dental, and vision with HSA and FSA
Competitive vacation and sick time off, as well as dedicated volunteer days
Access to wellness support through Employee Assistance Program, Talkspace, and fitness discounts
Up to $5,250 paid back to you on eligible education expenses
Pet care discounts for your furry family members
Financial support in times of hardship with our Achieve Care Fund
A safe place to connect with other employees through our six employee resource groups
Attention Agencies & Search Firms: We do not accept unsolicited candidate resumes or profiles. Please do not reach out to anyone within Achieve to market your services or candidates. All inquiries should be directed to Talent Acquisition only. We reserve the right to hire any candidates sent unsolicited and will not pay any fees without a contract signed by Achieve's Talent Acquisition leader.
Company Description
Achieve is a leading digital personal finance company. We help everyday people move from struggling to thriving by providing innovative, personalized financial solutions. By leveraging proprietary data and analytics, our solutions are tailored for each step of our member's financial journey to include personal loans, home equity loans, debt consolidation, financial tools and education. Every day, we get to help our members move their finances forward with care, compassion, and empathetic touch. We put people first and treat them like humans, not account numbers.
Video
https://www.youtube.com/watch?v=PQPy1BCnTZg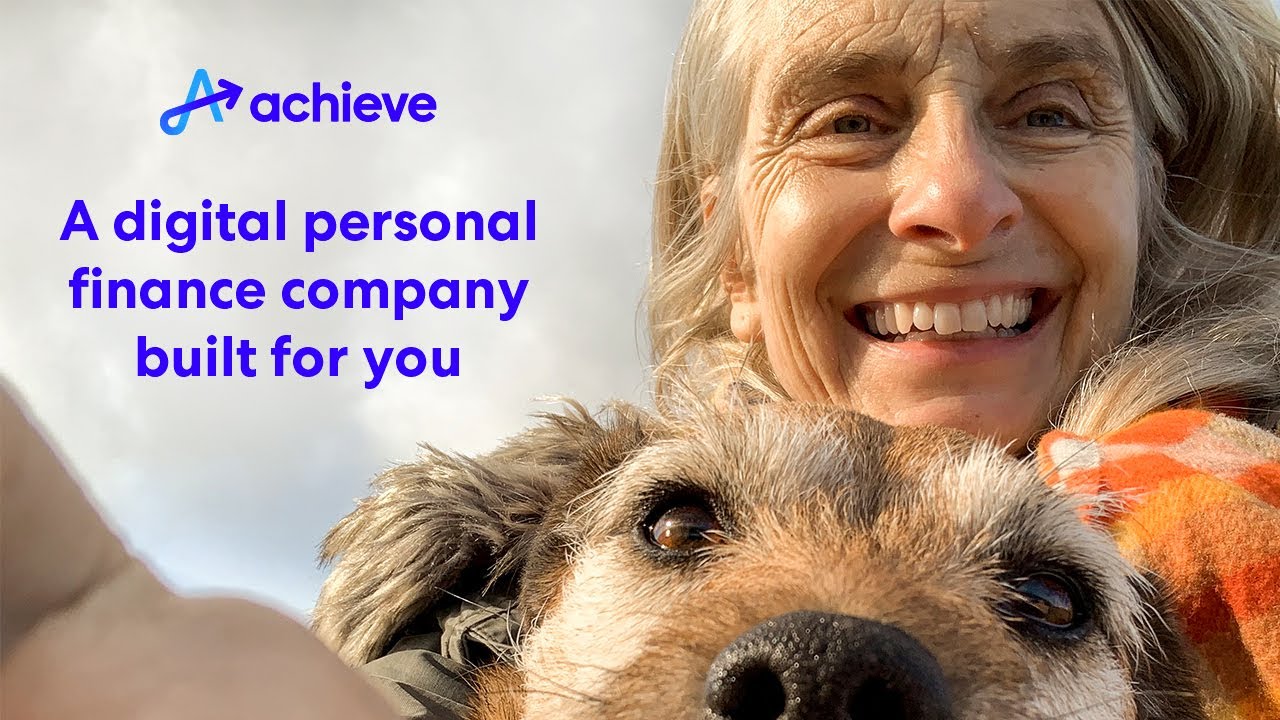 Great news! We will let you know when a new job like this has been added!