Manager, Security Engineering and Operations
Job Description
Job Description
We are seeking a highly skilled and experienced Manager to lead our Security Engineering and Operations team. As the Manager of Security Engineering and Operations, you will be responsible for ensuring the security and integrity of our organization's systems, networks, and data. You will play a critical role in designing, implementing, and maintaining robust security infrastructure and overseeing day-to-day security operations.
Primary Responsibilities and Duties – This role will be focused on these key functions
Leadership and Team Management:

Provide strong leadership and guidance to the Security Engineering and Operations team.
Foster a collaborative and high-performance culture within the team.
Set clear objectives and goals for the team members and ensure they are aligned with the overall security strategy.
Conduct regular performance evaluations, provide constructive feedback, and support professional development plans for team members.
Recruit and onboard new team members as needed.

Security Engineering Management:

Develop and execute a comprehensive security strategy, including the design and implementation of security infrastructure, policies, and procedures.
Collaborate with cross-functional teams to assess security risks and requirements/configurations for new technologies, systems, and services.
Design and implement secure network architectures, including firewalls, intrusion detection systems, data encryption, and access controls.
Ensure the effective deployment and configuration of security tools and technologies to protect critical assets.

Application Security Program Management:

Develop and execute a comprehensive application security program, including policies, procedures, and guidelines.
Collaborate with cross-functional teams to integrate security measures into the software development lifecycle.
Define secure coding standards and best practices and ensure their adoption across development teams.
Establish and enforce application security testing methodologies, including static code analysis, dynamic application scanning, and penetration testing.
Provide expert guidance and support to development teams in implementing secure coding practices.
Foster a culture of secure coding and awareness by delivering training sessions and workshops to development teams.

Security Operations Management:

Oversee the day-to-day security operations, monitoring systems, and responding to security incidents promptly.
Implement and manage security incident response procedures, including investigation, containment, and resolution of security breaches.
Develop and maintain security incident response plans, including coordination with internal stakeholders and external partners.
Qualifications
Bachelor's or Master's degree in Computer Science, Information Security, or a related field; or proven experience (+ 5 years) in managing security engineering and operations in a complex IT environment.
Strong knowledge of security principles, practices, frameworks, and industry standards (e.g., ISO 27001, NIST, CIS).
Extensive experience in designing and implementing security infrastructure, including firewalls, IDS/IPS, SIEM, endpoint protection, etc.
Familiarity with cloud security principles and technologies (e.g., AWS, Azure, GCP).
Strong leadership and team management skills, with the ability to inspire and motivate a diverse team.
Strong communication and interpersonal skills, with the ability to collaborate effectively with cross-functional teams.
Relevant certifications (e.g., CISSP, CISM, GIAC) are highly desirable. 
Additional Information
Achieve well-being with:

401 (k) with employer match
Medical, dental, and vision with HSA and FSA
Competitive vacation and sick time off, as well as dedicated volunteer days
Access to wellness support through Employee Assistance Program, Virgin Pulse, Ginger Health Coaching, and fitness discounts
Up to $5,250 paid back to you on eligible education expenses
Pet insurance for your furry family members
Financial support in times of hardship with our Achieve Care Fund
A safe place to connect with other employees through our six employee resource groups
Attention Agencies & Search Firms: We do not accept unsolicited candidate resumes or profiles. Please do not reach out to anyone within Achieve to market your services or candidates. All inquiries should be directed to Talent Acquisition only. We reserve the right to hire any candidates sent unsolicited and will not pay any fees without a contract signed by Achieve's Talent Acquisition leader.
 
Company Description
Meet Achieve
Achieve is a leading digital personal finance company. We help everyday people move from struggling to thriving by providing innovative, personalized financial solutions. By leveraging proprietary data and analytics, our solutions are tailored for each step of our member's financial journey to include personal loans, home equity loans, debt consolidation, financial tools and education. Every day, we get to help our members move their finances forward with care, compassion, and an empathetic touch. We put people first and treat them like humans, not account numbers.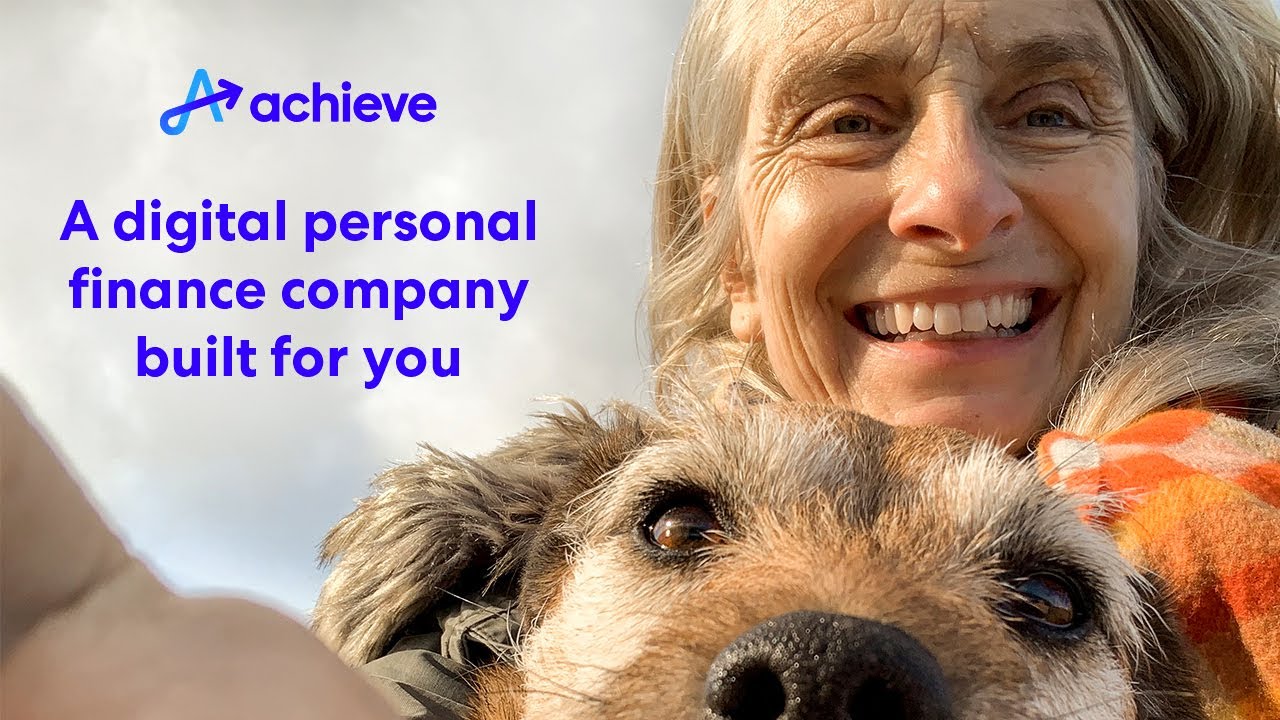 Great news! We will let you know when a new job like this has been added!
We are sorry but your search has returned no results.
Please try some of the links below to find what you are looking for:


View all