Mortgage Loan Coordinator
Job Description
Job Description
THE OPPORTUNITY:
As a Mortgage Loan Coordinator for Achieve Loans, you will proactively work with consumers to navigate the residential HELOC loan process assisting both the Sales & Operations teams. Using your best-in-class customer service skills, you will communicate directly with borrowers via phone and email/SMS  to assist in gathering & reviewing loan conditions and communicating file status updates in order to move the file forward in the mortgage process. As part of a collaborative mortgage origination team, you will collect necessary documentation from borrowers, work closely with both the Mortgage Advisors and Mortgage Loan Processors to gather those conditions and communicate file status to ensure an expedited, efficient and exceptional customer experience. 
What you'll do:
Communicate with clients via telephone, mail and SMS to assist in moving their file efficiently through the process
Strong collaboration and the ability to support a team of approximately 7 Mortgage Advisors 
Effectively manage a pipeline of approved loans understanding how to prioritize files and update applicants through submission for final approval within designated timelines
Responsible for upholding the company's commitment to its borrowers, maintaining a high standard in customer service and professional ethics
Advise applicants of receipt of conditions while working closely with the processor to move the file to underwriting for final approval
Send and receive client Letters of Explanation; upload letters into the mortgage processing system
Operate skillfully within the mortgage sales environment including the Loan Origination System, CRM, credit vendor system, and other required software and systems across the entire end-to-end mortgage process
Qualifications
What you'll bring:
1 year of mortgage loan processing or mortgage loan officer experience
Strong understanding of the mortgage process
Works urgently, efficiently, balancing priorities within your loan pipeline
Comfortable and confident phone communication skills (high volume of outbound calls to customers)
Ability to work both independently and as a team player cross functionally with Sales and Operations teams
Ability to work in a continually-changing, entrepreneurial team environment
Passion, great communication skills, self-motivation, positive attitude and competitive spirit
Embodies the four Achieve core values: Care, Collaboration, Get Better, and Act with Integrity
Additional Information
Achieve well-being with:
Hybrid and remote work opportunities
401 (k) with employer match
Medical, dental, and vision with HSA and FSA
Competitive vacation and sick time off, as well as dedicated volunteer days
Access to wellness support through Employee Assistance Program, Talkspace, and fitness discounts
Up to $5,250 paid back to you on eligible education expenses
Pet care discounts for your furry family members
Financial support in times of hardship with our Achieve Care Fund
A safe place to connect with other employees through our six employee resource groups
Attention Agencies & Search Firms: We do not accept unsolicited candidate resumes or profiles. Please do not reach out to anyone within Achieve to market your services or candidates. All inquiries should be directed to Talent Acquisition only. We reserve the right to hire any candidates sent unsolicited and will not pay any fees without a contract signed by Achieve's Talent Acquisition leader.
Company Description
Achieve is a leading digital personal finance company. We help everyday people move from struggling to thriving by providing innovative, personalized financial solutions. By leveraging proprietary data and analytics, our solutions are tailored for each step of our member's financial journey to include personal loans, home equity loans, debt consolidation, financial tools and education. Every day, we get to help our members move their finances forward with care, compassion, and empathetic touch. We put people first and treat them like humans, not account numbers.
Video
https://www.youtube.com/watch?v=PQPy1BCnTZg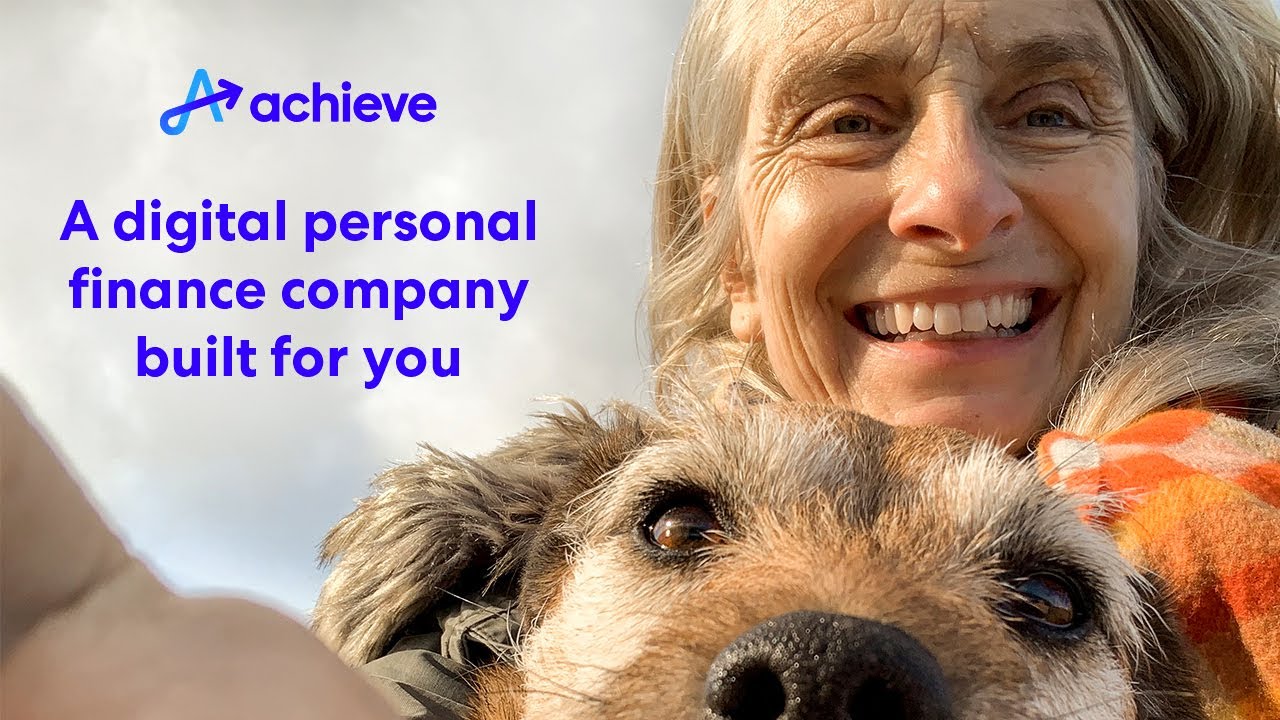 Great news! We will let you know when a new job like this has been added!