Mortgage Loan Servicing Manager
Job Description
This vacancy has now expired. Please see similar roles below...
Job Description
We are currently looking for an experienced and strategic Manager, Mortgage Servicing. In this leadership role, you will take ownership for overseeing our sub-servicer relationship and managing our master servicer responsibilities. In addition, you will take ownership for the key operational processes for new loan onboarding, loan portfolio oversight, and default servicing policies and activities for Achieve Loans.
This is a multi-dimensional role that requires an ability to thoughtfully prioritize and execute on key program management and risk management items under tight deadlines, with an exceptional focus on quality and details.
Join Achieve, change the future
At Achieve, we're changing millions of lives.
From the single parent trying to catch up on bills to the entrepreneur needing a loan for the next phase of growth, you'll get to be a part of their journey to a better financial future. We're proud to have over 3,000 employees in mostly hybrid and 100% remote roles across the United States with hubs in Arizona, California, and Texas. We are strategically growing our teams with more remote, work-from-home opportunities every day to better serve our members. A career at Achieve is more than a job—it's a place where you can make a true impact, have a sense of belonging, establish a fulfilling career, and put your well-being first.
Qualifications
What you'll do:  
Oversee our sub-servicer relationship and monitor key operational sub-servicer SLAs. Ensure all new loans are onboarded correctly with the sub-servicer. Ensure all reconciliation exceptions and variances are resolved accurately and reconciliations are remediated in accordance with policy.
Conduct day-to-day activities (MERS, lien releases, daily custodian interaction, delinquent account review and strategy discussion with sub-servicer)
Maintain and oversee policies and procedures for all areas of our mortgage servicing, including performing loans and default servicing.
Operate skillfully with reporting software, including Tableau, our loan origination system, and a variety of third-party software systems. Work with our reporting and analytics teams to ensure compliant, comprehensive reporting on key servicing metrics, as well as on adherence to investor SLAs.
Communicate frequently with a variety of colleagues and stakeholders across compliance, capital markets, reporting, operations, and executive management. 
Devise and propose continuous improvement in the automation of our servicing activities, working closely with our product management and engineering teams.
Review, maintain, and improve our policies and procedures for loan servicing, constantly looking for better, more efficient ways in which to help Achieve Loans deliver on its obligations to consumers, investors, and regulators.
Remain current on mortgage servicing compliance issues, regulations, and applicable laws. Advise on regulatory or industry changes within mortgage servicing that require a modification in Achieve Loans policies or procedures or that might present opportunities for Achieve Loans.
What you'll bring: 
Minimum 8 years in a mortgage loan servicing leadership role, with a background in default mortgage servicing, (extensive experience working with or for a mortgage sub-servicer a plus)
Results-oriented individual, with a sense of urgency, and an eye towards detail and compliance
Strong understanding of compliance and regulatory requirements governing lending operations (and collections, specifically)
Demonstrated ability to drive process improvements that result in efficiency and effectiveness gains
Strong analytical skills, critical thinking and ability to interpret financial data
Proven ability to identify and execute process improvements
Experience managing vendors and cross-functional teams
Effective written and verbal communication
Strong leadership skills
Ability to work independently, as well as in a team environment. Seeks feedback and accepts constructive inputs and coaching on a consistent basis, with a continual desire to get better.
Bachelor's degree or equivalent experience
Additional Information
Achieve well-being with:
Hybrid work opportunities
401 (k) with employer match
Medical, dental, and vision with HSA and FSA
Competitive vacation and sick time off, as well as dedicated volunteer days
Access to wellness support through Employee Assistance Program, Talkspace, and fitness discounts
Up to $5,250 paid back to you on eligible education expenses
Pet care discounts for your furry family members
Financial support in times of hardship with our Achieve Care Fund
A safe place to connect with other employees through our six employee resource groups
Attention Agencies & Search Firms: We do not accept unsolicited candidate resumes or profiles. Please do not reach out to anyone within Achieve to market your services or candidates. All inquiries should be directed to Talent Acquisition only. We reserve the right to hire any candidates sent unsolicited and will not pay any fees without a contract signed by Achieve's Talent Acquisition leader.
Company Description
Achieve is a leading digital personal finance company. We help everyday people move from struggling to thriving by providing innovative, personalized financial solutions. By leveraging proprietary data and analytics, our solutions are tailored for each step of our member's financial journey to include personal loans, home equity loans, debt consolidation, financial tools and education. Every day, we get to help our members move their finances forward with care, compassion, and empathetic touch. We put people first and treat them like humans, not account numbers.
Video
https://youtu.be/PQPy1BCnTZg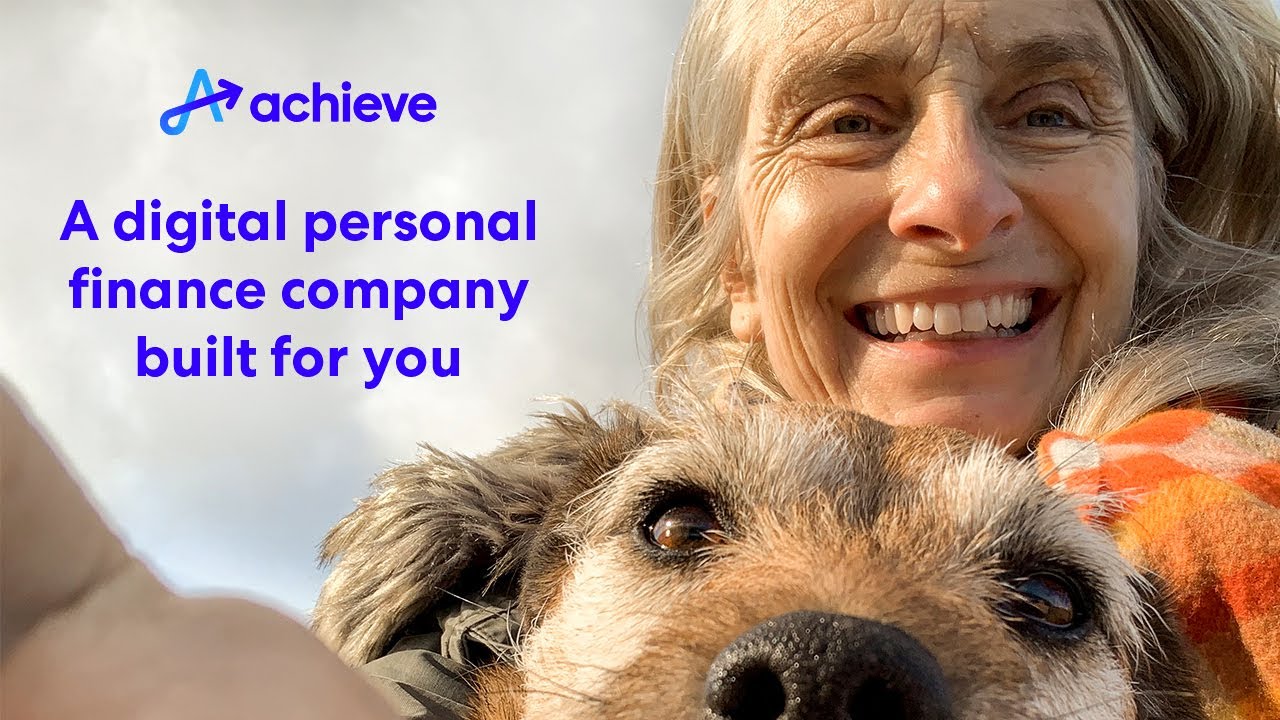 Great news! We will let you know when a new job like this has been added!
We are sorry but your search has returned no results.
Please try some of the links below to find what you are looking for:


View all