Job Description
This vacancy has now expired. Please see similar roles below...
Job Description
As an Achieve team member and Senior Corporate Counsel you will impact the lives of everyday people and help them go from surviving to thriving with innovative digital personal finance solutions. In this role you will support Achieve's rapid growth by partnering with business and finance leaders to identify and execute on financing and acquisition opportunities.
Join Achieve, change the future
At Achieve, we're changing millions of lives. From the single parent trying to catch up on bills to the entrepreneur needing a loan for the next phase of growth, you'll get to be a part of their journey to a better financial future. We're proud to have over 2,700 employees in mostly hybrid or remote roles across Arizona, California, and Texas and are strategically growing our teams to better serve our members. A career at Achieve is more than a job—it's a place where you can make a true impact, have a sense of belonging, establish a fulfilling career, while putting your well-being first.
What You'll Do:
Partner with Achieve's award-winning capital markets team and its investment fund on an array of sophisticated finance transactions, including asset-backed securitizations and warehouse financings.
Structure, draft and negotiate a broad range of contracts and other legal documents, including agreements with Achieve's third-party partners, investors and other external parties (auditors, regulators, outside counsel, etc.).
Work side-by-side with the General Counsel and other legal team members to proactively identify and resolve legal issues and provide accurate and timely counsel to senior leadership in a variety of areas (e.g., corporate governance and committee meetings, corporate finance, real estate, mergers and acquisitions, etc.) 
Continually monitor developing legal and regulatory requirements to identify potential risks and partner with business leaders to ensure compliance with applicable laws and regulations.
Qualifications
What You'll Bring:
A curious mind eager to learn about our businesses and develop expertise in new and unfamiliar areas of law.
Dedication to Achieve's mission to offer innovative products that help ordinary Americans improve their finances.
A business and solution-oriented approach to resolving issues and desire to collaborate with legal and business leaders.
Experience drafting and negotiating commercial and/or financial contracts.
Excellent interpersonal, communication, and analytic skills.
State bar member in good standing in any jurisdiction.
At least three to five years of legal experience, including law firm and/or in-house legal department experience.
Experience with sophisticated financial transactions, such as asset-backed securitizations and warehouse financings.
Familiarity with securities laws (e.g., the '33 Act, the '34 Act, and the '40 Act) and other legal and compliance rules and regulations applicable to private investment funds.
Knowledge of consumer finance and privacy laws and regulations, including ECOA, TILA, FCRA, FDCPA, SCRA, EFTA, GLBA, CCPA, etc.
The preferred candidate would work out of our Tempe, Arizona, or San Mateo, California office, but remote opportunities will be considered.
Additional Information
Achieve well-being with:
Hybrid and work from home opportunities
401 (k) with employer match
Medical, dental, and vision with HSA and FSA
Competitive vacation and sick time off, as well as dedicated volunteer days
Access to wellness support through Employee Assistance Program, Virgin Pulse, Talkspace, and fitness discounts
Up to $5,250 paid back to you on eligible education expenses
Pet care discount for your furry family members
Financial support in times of hardship with our Achieve Care Fund
A safe place to connect with other employees through our six employee resource groups
Salary Range: $175,000 - $220,000 annually + bonus + benefits. This information represents the expected salary range for this role. Should we decide to make an offer for employment, we'll consider your location, experience, and other job-related factors.
Attention Agencies & Search Firms: We do not accept unsolicited candidate resumes or profiles. Please do not reach out to anyone within Achieve to market your services or candidates. All inquiries should be directed to Talent Acquisition only. We reserve the right to hire any candidates sent unsolicited and will not pay any fees without a contract signed by Achieve's Talent Acquisition leader.
All your information will be kept confidential according to EEO guidelines.
#LI-Hybrid
Company Description
Achieve is a leading digital personal finance company. We help everyday people move from struggling to thriving by providing innovative, personalized financial solutions. By leveraging proprietary data and analytics, our solutions are tailored for each step of our member's financial journey to include personal loans, home equity loans, debt consolidation, financial tools and education. Every day, we get to help our members move their finances forward with care, compassion, and an empathetic touch. We put people first and treat them like humans, not account numbers.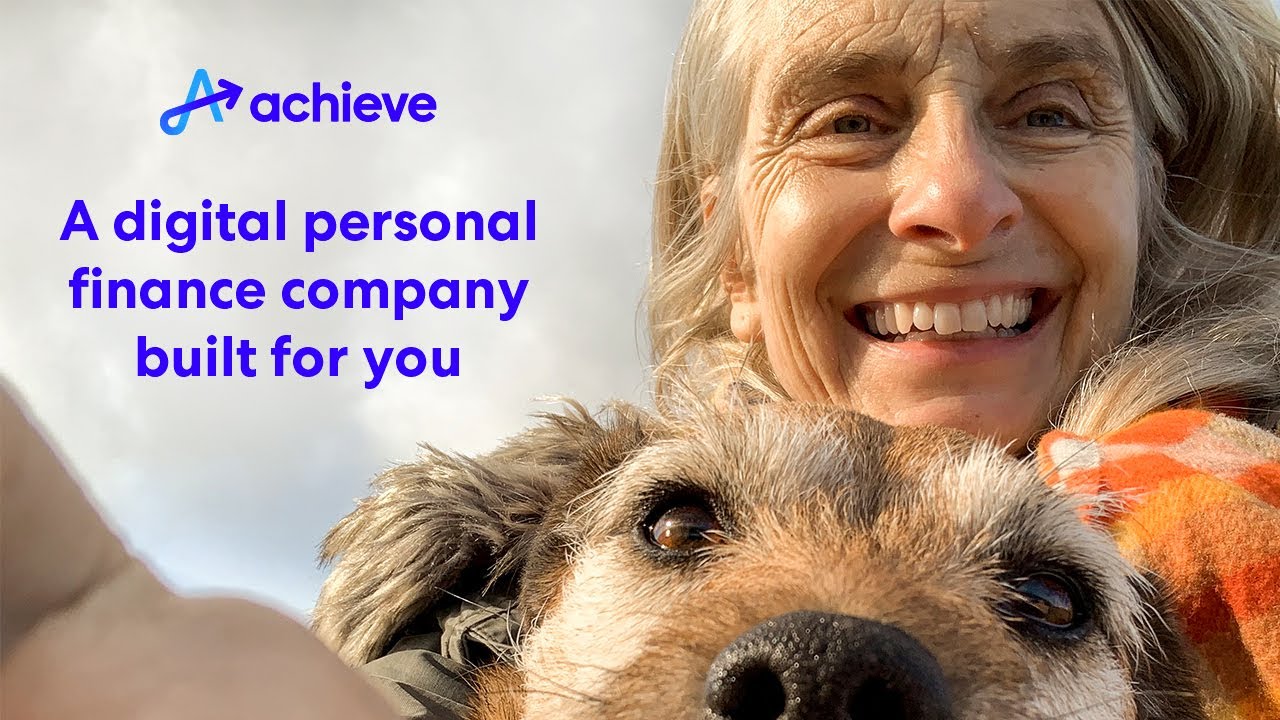 Great news! We will let you know when a new job like this has been added!
We are sorry but your search has returned no results.
Please try some of the links below to find what you are looking for:


View all