Job Description
This vacancy has now expired. Please see similar roles below...
Job Description
Achieve is currently seeking a Senior Manager, Treasury with extensive experience and knowledge to join our rapidly growing company. As we continue our journey through a large-scale digital transformation and growth strategy, you will play a critical role in ensuring that the business has the capital it needs to thrive. Reporting to our Director, FP&A, you will work closely with our internal capital markets team and external banking partners to optimize our sources and uses of capital while mitigating liquidity risk.
In this hands-on leadership position, you will oversee the cash management team and actively participate in balance sheet and cash flow forecasting. The perfect candidate will bring a "Business Partner" mindset and thrive in an organization that is ready to disrupt the norm. Your thought leadership and intellectual horsepower will be invaluable as you drive change and support the growth of the company.
Join Achieve, change the future
At Achieve, we're changing millions of lives.
From the single parent trying to catch up on bills to the entrepreneur needing a loan for the next phase of growth, you'll get to be a part of their journey to a better financial future. We're proud to have over 3,000 employees in mostly hybrid and 100% remote roles across the United States with hubs in Arizona, California, and Texas. We are strategically growing our teams with more remote, work-from-home opportunities every day to better serve our members. A career at Achieve is more than a job—it's a place where you can make a true impact, have a sense of belonging, establish a fulfilling career, and put your well-being first.
Qualifications
What you'll do:  
Lead balance sheet and liquidity forecasting, including short- and long-term cash flow projections
Collaborate with Capital Markets and FP&A to develop robust tools to evaluate liquidity risk and identify emerging risks and potential solutions
Oversee cash management, including managing our daily cash position; ensuring strong, well-documented processes and controls; and maintaining strong banking relationships
Develop decision frameworks for optimizing yield on cash and interest expense on borrowings
Lead the way for new processes to scale the business through continuous improvement, automation, and new tools
Proactively drive forward ad hoc strategic and operational projects as required
This role is right for you if you are:
Effective at project management, organization, prioritization, and execution of impactful initiatives
An independent, logical, and framework-based thinker with the ability to generate ideas and support them with analysis, data, and structured arguments
A highly effective communicator/collaborator, with the ability to influence others as well as cultivate productive relationships
Comfortable in a fast-paced environment where you embrace ambiguity and get the right things done
Action-oriented and full of energy for the things you see as challenging
Excited to bring a 'whatever it takes" mindset to take on projects - no matter how big or small

What you'll bring: 
8+ years working in Treasury, Capital Markets and/or FP&A; experience in consumer lending a strong plus
Strong analytical, financial modeling, and presentation skills and experience with preparing and presenting information to decision makers
Excellent attention to detail
Demonstrated experience thinking strategically about complex business problems, uncovering data-driven insights and creating actionable recommendations
Advanced proficiency in Excel, PowerPoint, or Google Docs/Sheets/Slides
Effective cross-functional communication in solving problems and addressing roadblocks 
Bachelor degree in Finance, Economics, or equivalent knowledge (FP&A, investment analyst, CFA); MBA from a top school a plus
Additional Information
Achieve well-being with:
Hybrid and remote work opportunities
401 (k) with employer match
Medical, dental, and vision with HSA and FSA
Competitive vacation and sick time off, as well as dedicated volunteer days
Access to wellness support through Employee Assistance Program, Virgin Pulse, Talkspace, and fitness discounts
Up to $5,250 paid back to you on eligible education expenses
Pet care discounts for your furry family members
Financial support in times of hardship with our Achieve Care Fund
A safe place to connect with other employees through our six employee resource groups
We are proudly offering hybrid options in the Phoenix, AZ metro market as well in San Mateo, CA. In other locations throughout the country we offer work from home in the following states: 
Salary Range: $150,000 to $170,000 annually + bonus + benefits. This information represents the expected salary range for this role. Should we decide to make an offer for employment, we'll consider your location, experience, and other job-related factors.
Attention Agencies & Search Firms: We do not accept unsolicited candidate resumes or profiles. Please do not reach out to anyone within Achieve to market your services or candidates. All inquiries should be directed to Talent Acquisition only. We reserve the right to hire any candidates sent unsolicited and will not pay any fees without a contract signed by Achieve's Talent Acquisition leader.
Company Description
Achieve is a leading digital personal finance company. We help everyday people move from struggling to thriving by providing innovative, personalized financial solutions. By leveraging proprietary data and analytics, our solutions are tailored for each step of our member's financial journey to include personal loans, home equity loans, debt consolidation, financial tools and education. Every day, we get to help our members move their finances forward with care, compassion, and empathetic touch. We put people first and treat them like humans, not account numbers.
Video
https://youtu.be/PQPy1BCnTZg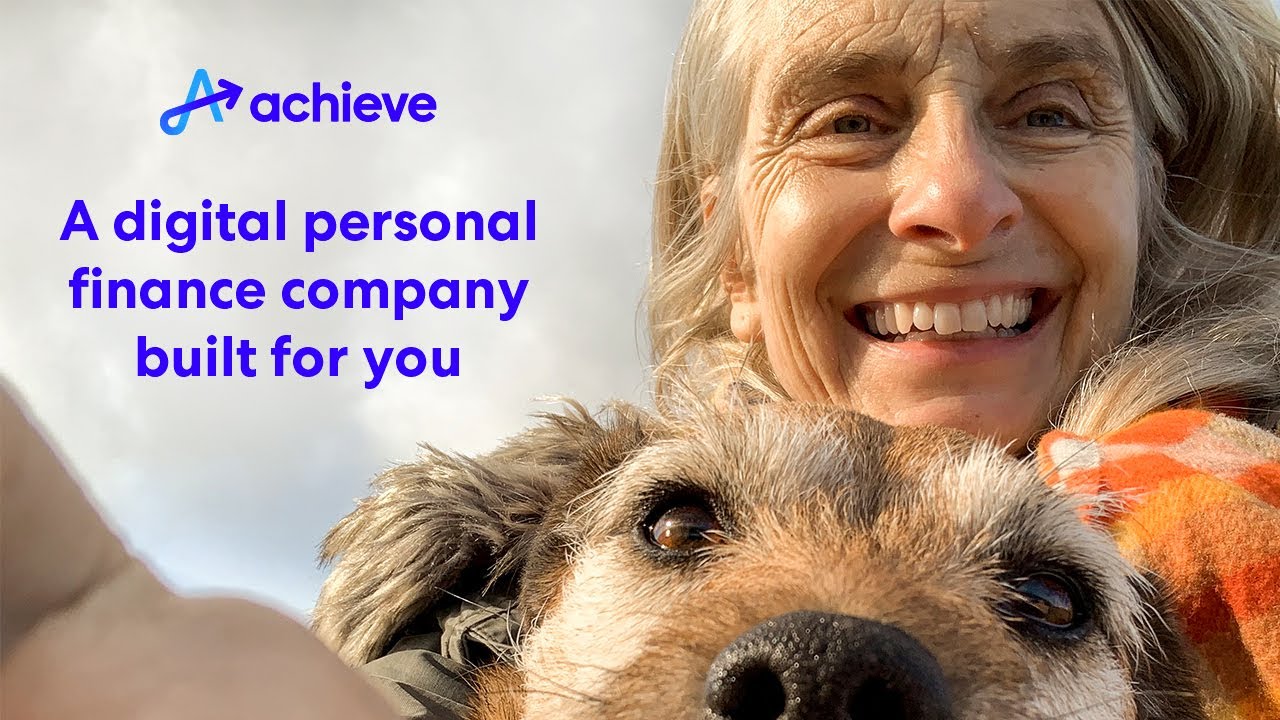 Great news! We will let you know when a new job like this has been added!
Multiple locations display HTML
San Mateo, CA
Seattle, WA
Salt Lake City, UT
Los Angeles, CA
Denver, CO
Phoenix, AZ