Vice President, Institutional Sales and Capital Markets
Job Description
Job Description
The Role: Reporting to the Chief Financial Officer of Achieve, the Vice President of Institutional Sales and Capital Markets plays a pivotal role in our organization. This position is responsible for sourcing, structuring, and executing innovative capital market and financing solutions for Achieve's rapidly expanding lending businesses, including Achieve Personal Loans and Achieve Home Loans. Additionally, the role involves sourcing and managing Limited Partner capital and relationships for our highly successful consumer credit fund, Freedom Consumer Credit Fund ("FCCF"), which manages approximately $1 billion in assets under management (AuM).
Key Responsibilities: As the VP of Institutional Sales and Capital Markets, you will serve as the "deal captain" overseeing the entire deal process, including:
•    Sourcing and developing a diverse pipeline of capital from various sources, such as pensions, endowments, family offices, insurance firms, banks, credit unions, and asset managers.
•    Strong client relationship-building skills to establish and maintain relationships with institutional clients.
•    Converting the pipeline into executed capital deals across a range of structures, including whole loan forward flow agreements, pass-through purchases, joint ventures, separately managed accounts (SMAs), Limited Partner stakes in FCCF, and other creative arrangements.
•    Leading financial analysis and modeling of economics at both the loan level and Achieve enterprise level, and structuring and negotiating financing agreements.
•    Orchestrating institutional investor roadshows, including creating and managing deal marketing materials and due diligence materials.
•    Collaborating with external agents and major investment banks to source and support deal execution and optimize capital structures.
•    Coordinating deal execution with Achieve's internal teams, including Risk Management, Credit, Servicing, Treasury, Accounting, and Legal functions.
•    Developing and maintaining marketing materials for investors, including newsletters, white papers, and annual letters/memos.
•    Contributing to the strategy for accessing the right Limited Partner capital and funding strategy for each lending portfolio segment, considering factors like prime to subprime, personal loans, mortgages, and future products.
•    Creating attractive financial products tailored to specific capital sources, accounting for fund structure, liquidity, tax implications, and economics.
 
Qualifications
To excel in this role, you should possess:
•    At least 15+ years of senior-level experience in structured finance, including sourcing, structuring, and executing deals with various types of asset investors for consumer structured products.
•    Deeply established relationships with financing partners and institutional investors, encompassing pensions, endowments, family offices, insurance firms, banks, credit unions, and asset managers
•    Effective networking skills to identify and connect with potential clients and industry influencers.
•    Proficiency in modeling deal cash flows, structuring transactions, and negotiating financing agreements for various deal types, such as forward flow agreements, pass-through structures, joint ventures/SMAs, etc.
•    Outstanding sales process management skills, with a proven track record in sourcing, negotiation, and deal closure.
•    Intellectual flexibility, creativity, and the ability to conceptualize, execute, and communicate innovative solutions to build a sustainable funding model.
•    Knowledge of private capital investors, market structures, new issue products, corporate finance, and market trends.
•    Confidence in pitching ideas and deals to buy side accounts.
•    Exceptional analytical, financial modeling, and presentation skills, along with experience in preparing and presenting information to institutional clients and internal stakeholders.
•    High integrity, strong verbal and written communication skills, and excellent interpersonal skills.
•    Strong quantitative problem-solving abilities.
•    Self-discipline, motivation, and a proactive approach.
•    Comfort working in a fast-paced, collaborative environment.
•    A bachelor's degree in a business-related field (e.g., Finance, Economics, Accounting, Real Estate, Business), with a master's degree from a top school being a strong advantage.
If you're a results-driven professional with a passion for creative financial solutions and a desire to work in a dynamic organization that challenges the status quo, we encourage you to apply and join Achieve in shaping the future of personal finance.
 
Additional Information
Salary Range: $200,000.00 to $250,000.00 annually + bonus + benefits. This information represents the expected salary range for this role. Should we decide to make an offer for employment, we'll consider your location, experience, and other job-related factors.
Company Description
Meet Achieve
Join our innovative team at Achieve, a pioneering digital personal finance company dedicated to transforming the financial landscape for everyday individuals. We specialize in providing personalized financial solutions, leveraging proprietary data and analytics to empower our members to thrive financially. Our comprehensive range of offerings includes personal loans, home equity loans, debt consolidation, financial tools, and education. At Achieve, we prioritize our members' well-being, treating them as individuals and not just account numbers. Join us in making a meaningful impact, fostering a sense of belonging, building a fulfilling career, and prioritizing your own well-being.

Attention Agencies & Search Firms: We do not accept unsolicited candidate resumes or profiles. Please do not reach out to anyone within Achieve to market your services or candidates. All inquiries should be directed to Talent Acquisition only. We reserve the right to hire any candidates sent unsolicited and will not pay any fees without a contract signed by Achieve's Talent Acquisition leader.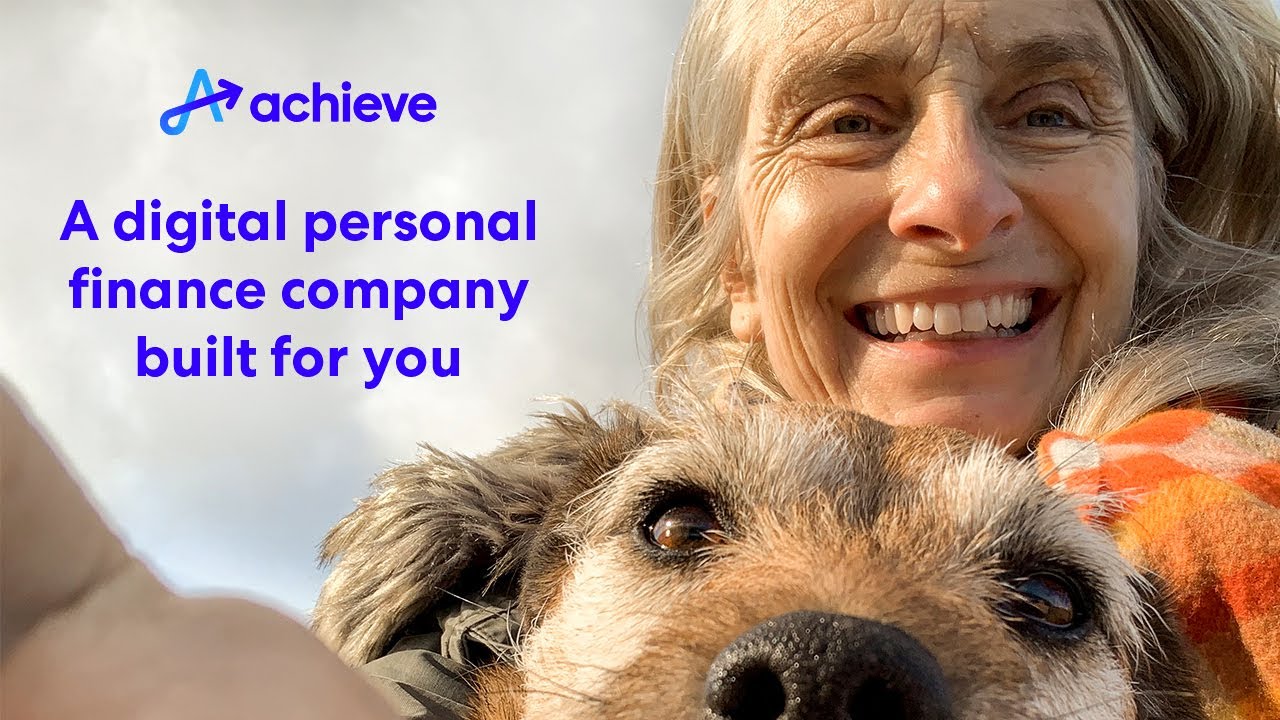 Great news! We will let you know when a new job like this has been added!
Multiple locations display HTML
San Mateo, CA
Dallas, TX
Chicago, IL
New York, NY