What an Impactful Career Looks Like at Achieve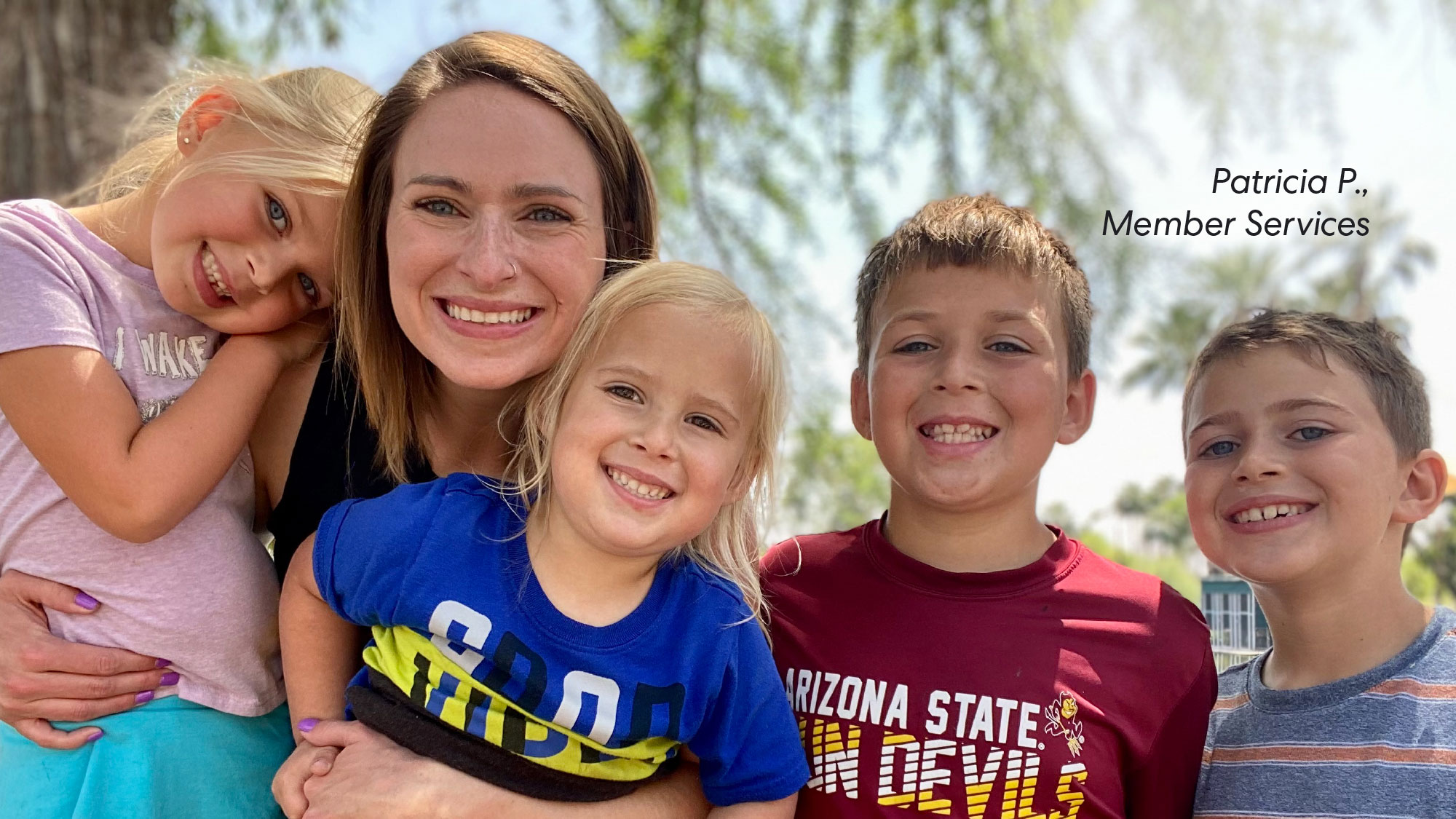 A career at Achieve is not your average clock-in, clock-out job where you're left unfulfilled and feeling like you are meant to do more. We're dedicated to creating an environment that allows you to grow, where you can actually make a difference, and where you have a safe space for your voice to be heard.

No matter what role you are in, every team plays a part in our mission to empower everyday people to get on a path to a better financial future. Whether you're on the front lines answering a distressed call from a member needing to find relief from overwhelming debt, or behind the scenes making sure our products are innovative and user-friendly, you have a chance to impact someone's life for the better.
We checked in with one of our Member Services Advocates, Patricia Pruett, to share how her career at Achieve has made an impact through real-life experiences with our members, her professional growth journey, and our value-driven culture.
My real-life comes first
"I'm a full time working single mom, so that alone makes a work-life balance difficult but this has always been recognized, appreciated and celebrated. I don't feel like I have to choose between my career or being a mom, and I feel so supported in all of the changes and transitions of finding the balance of the working mom life. I love the hybrid work opportunity to work from home, but also have days in the office to build relationships with my team and experience our culture in-person. Our health and taking care of ourselves is wildly encouraged as well which says so much about a culture."
My work has meaning
"I know when I'm showing up to work that I have the ability to help each member I talk to and be able to help them change their own life. We are essentially cheerleaders and guides for our members on this crazy journey of getting out of debt, but I love helping them take control of their own finances and their lives in so many aspects. As someone who has been in significant debt myself, I know how exciting and life changing it is to get each debt completely paid. I love hearing our client's stories and getting to learn from them as well."
I'm encouraged to grow
"After about 6 months here, my coaches and supervisors started asking me what my goals were within the Company because they saw my potential. I was really encouraged to start asking questions and even shadow advocates in other roles so I could really decide what avenue I wanted to explore next. I applied for the Resolutions Department in June 2022 and have been here since. This was the perfect next step as I have learned so much in such a short amount of time. I'm so excited to see where I go next because I know I'm always going to be pushed to keep growing, learning and advancing. Our leadership truly is the best around."
You are more than your job description
It can take a lot of trial and error to find the right company and a job that checks all of your boxes. From day one, you'll feel our human-first approach where we take into account all of the variables our teammates need to feel like they're making a difference—personally and professionally. This includes work flexibility, mentorship, career pathing, and charitable community involvement opportunities, too. No matter what you need to grow a career you love while thriving in your own life, we can help you get here.
Apply to be a Member Services Advocate or check out all of our open roles